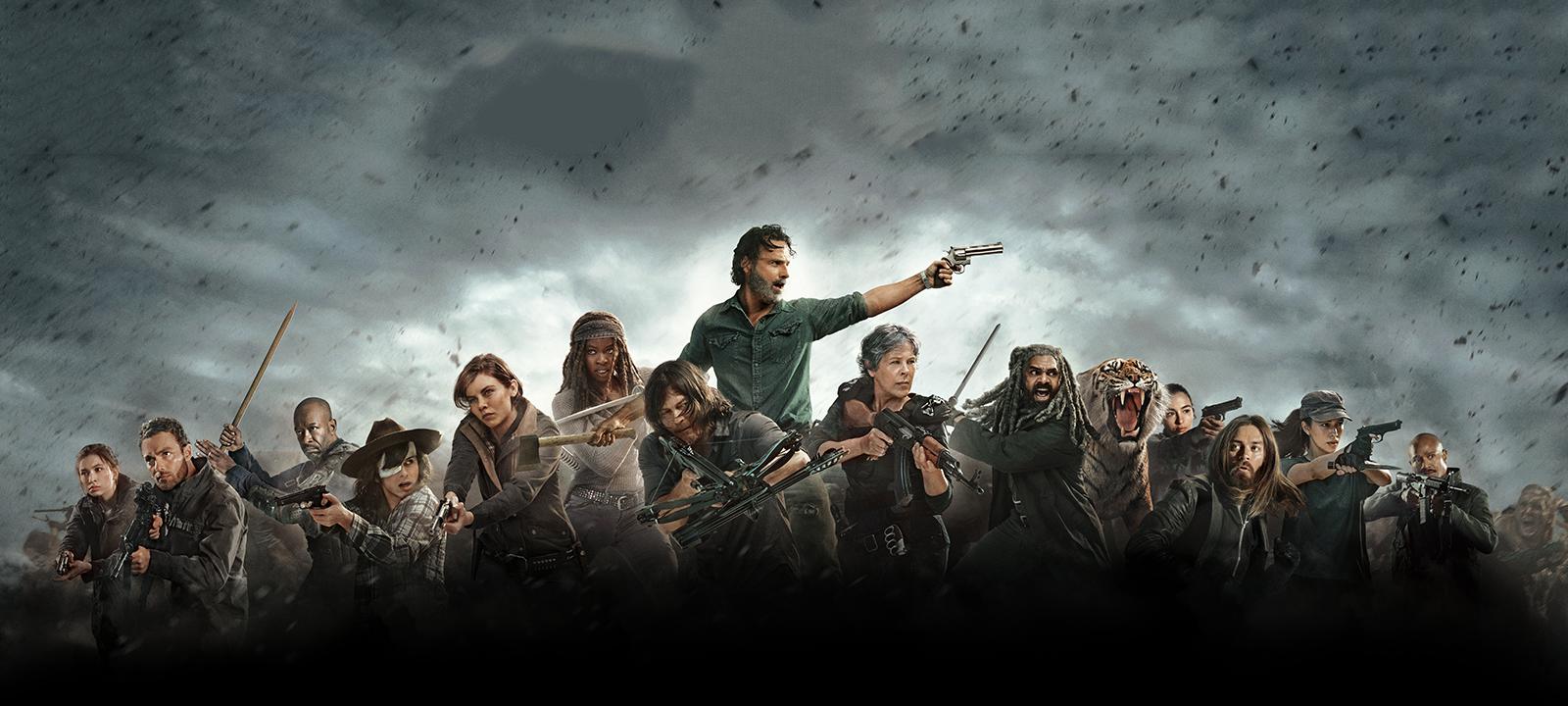 Veel mensen kijken halsreikend uit naar maandag 23 oktober, want dan zendt Fox Nederland de eerste aflevering uit van het achtste seizoen van The Walking Dead. In Amerika is aflevering een dag eerder te zien. Het zevende seizoen begon ijzersterk, maar zakte daarna behoorlijk in elkaar. De makers hebben hiervan geleerd en geven aan dat het nieuwe seizoen veel beter gaat worden. Dat moet ook wel met de opkomende oorlog tussen Rick en Negan.
Naast The Walking Dead loopt ook nog de serie Fear the Walking Dead. Bedenker van de series, Robert Kirkman, bevestigde onlangs op de New York Comic Con dat er een crossover gaat plaats vinden tussen de series. Hij gaf alleen niet te veel informatie.
We want these shows to have their own legs and have their own stories and be their own. There are twoWalking Dead shows. There is one character that is going to go from one show — that I will not name — and appear in the other show — that I will not name.
Vanaf het eerste moment dat Fear the Walking Dead was aangekondigd maakte fans speculaties dat de series misschien een overlapping zouden krijgen. Kirkman heeft altijd gezegd dat dit niet zou gebeuren, maar komt hier nu op terug. De series spelen zich af op een andere plaats en in een andere tijdslijn, dus wat en wanneer er iets gaat gebeuren is nog onduidelijk.
Ik verwacht niet dat de crossover dit seizoen al gaat gebeuren, maar zit maandag 23 oktober in ieder geval weer op het puntje van mijn stoel.