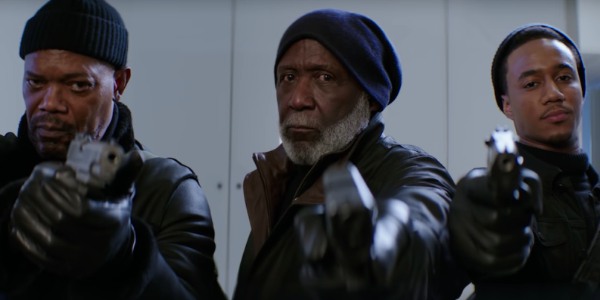 Warner Bros. en New Line Cinema hebben afgelopen week de nieuwe trailer online gezet Shaft. Samuel L. Jackson kruipt opnieuw in de rol van John Shaft. De film is een vervolg op de gelijknamige film uit 2000, die op zijn beurt weer een vervolg was op de Shaft films uit de jaren '70. Toen speelde acteur Richard Roundtree de rol.
In de film maakt John Shaft (Samuel L. Jackson) na jaren weer kennis met zijn 25-jarige zoon (Jessie T. Usher). Hij vraagt zijn vader hulp voor het oplossen van een moord op zijn beste vriend. De hele familie Shaft, inclusief Richard Roundtree, komt weer bij elkaar om de misdaad in Harlem aan te pakken.
In de film Shaft (2000) speelt Richard Rountree nog de oom van John Shaft. In de 2019 versie speelt hij de vader en grootvader van beide Shafts. Samuel L. Jackson heeft een logische verklaring voor de verandering van de familistamboom.
That choice is because they want three generations, in terms of grandfather, father, and son. And it's not unusual, strangely enough, in black families for somebody to think their 'uncle' was their uncle.
Shaft wordt geregisseerd door Tim Story (Fantastic Four) en verschijnt op 14 juni in de Verenigde Staten. In Nederland kunnen we de nieuwe Shaft gewoon kijken op de bank, daar verschijnt de film 14 dagen later op Netflix.