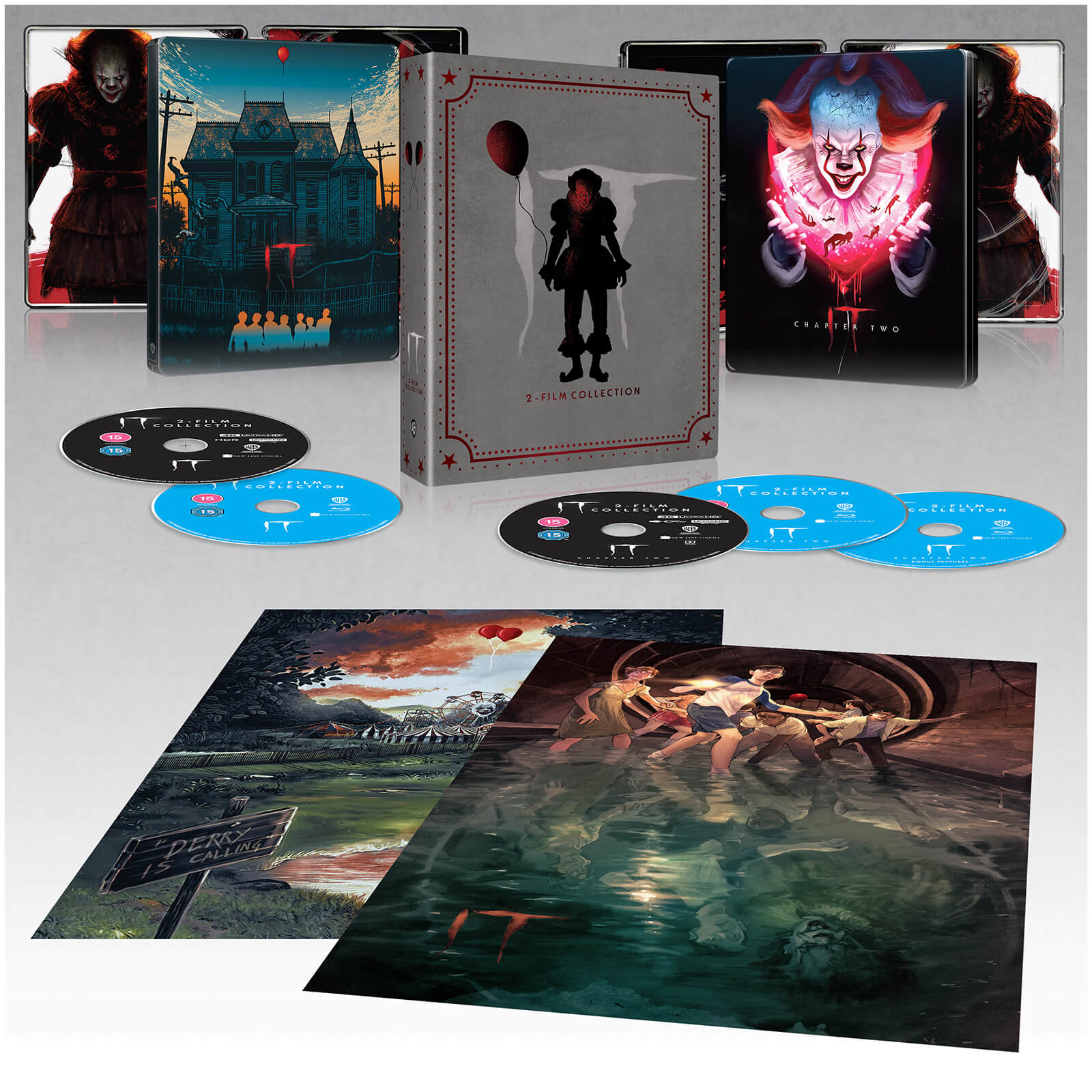 2020 is een rotjaar geweest. Een jaar dat we met z'n allen het liefst uit ons collectieve geheugen zouden willen wissen. Maar op het gebied van fysieke releases was 2020 een heus topjaar. Zo heeft bijvoorbeeld de Lord of the Rings (en Hobbit) trilogie zijn langverwachte debuut in 4k gekend en heeft zelfs een animatieserie als Avatar: De Legende van Aang een geweldige release op Blu-ray gekend. Een van de mooiste release van het jaar is zonder twijfel de collectie van beide IT-films in een schitterende steelbook boxset.
De tweede film hebben wij al eerder besproken op onze site. De recensie daarvan kun je onderaan dit bericht nog eens rustig nalezen. Waar wij het in dit artikel over willen hebben is de 4k-release an sich.
Wat een release als deze meteen onder de aandacht zou moeten brengen is het artwork en dat zal in dit geval wel lukken. Het design is uitermate simpel maar juist daarom meteen een eyecatcher. Het silhouet van Pennywise met zijn ballon op een grijze achtergrond met daarop de titel en een circus-achtig randje werkt erg goed. Het beste is bewaard gebleven voor de steelbooks zelf in de set. Beide films hebben nieuw (fan) artwork gekregen voor zowel de steelbooks zelf als posters die in de steelbooks zitten.
Qua extra's staat er niets nieuws op beide schijven. Deze release is puur om het uiterlijk op de markt gebracht. Waar veel andere labels daar vaak erg makkelijk mee omgaan (artwork dat net wat anders is gephotoshopped zodat de film opnieuw op de markt gebracht kan worden) heeft WB hier echt werk van gemaakt. Ben jij een verzamelaar en fan van IT Chapter 1 en 2, dan is dit de ultieme versie om in huis te halen. Geniet verderop dit artikel van het mooie artwork.
Specificaties en extra's IT Chapter One:
Speelduur: 135 minuten
Regiocode: B
Taal: EngelsOverige talenPools | Frans
Ondertiteling: Frans | Nederlands | Catalaans | Pools | Zweeds | Noors | Deens | Fins | Tsjechisch
Beeldformaat: 2.35:1 | 16:9
Audio: Dolby digital 5.1 | Dolby Atmos | DTS-HD Master Audio 5.1
Extra's: Pennywise Lives! | The Losers' Club | Author of Fear | Deleted scenes
Specificaties en extra's IT Chapter Two:
Speelduur: 169 minuten
Regiocode: B
Taal: Engels
Overige talen: Pools | Hongaars | Frans
Ondertiteling: Italiaans | Duits | Nederlands | Engels voor doven en slechthorenden | Frans
Beeldformaat: 16:9 | 2.40:1
Audio: Dolby digital 5.1 | Dolby Atmos
Extra's: Commentary by Director Andy Muschietti • Finding the Deadlights • The Summers of IT: Chapter One, You'll Float Too • The Summers of IT: Chapter Two, IT Ends • Pennywise Lives Again! • This Meeting of the Losers Club Has Officially Begun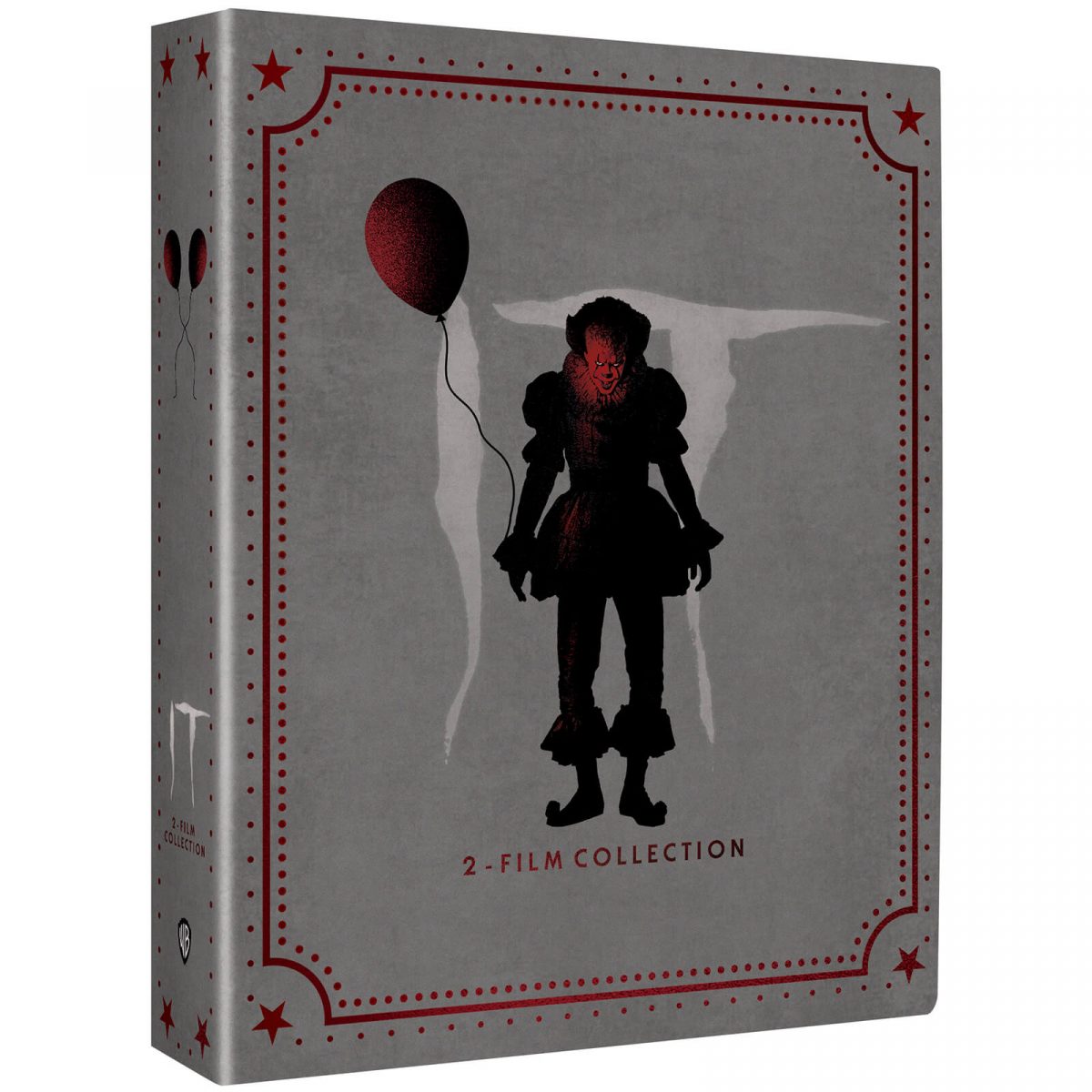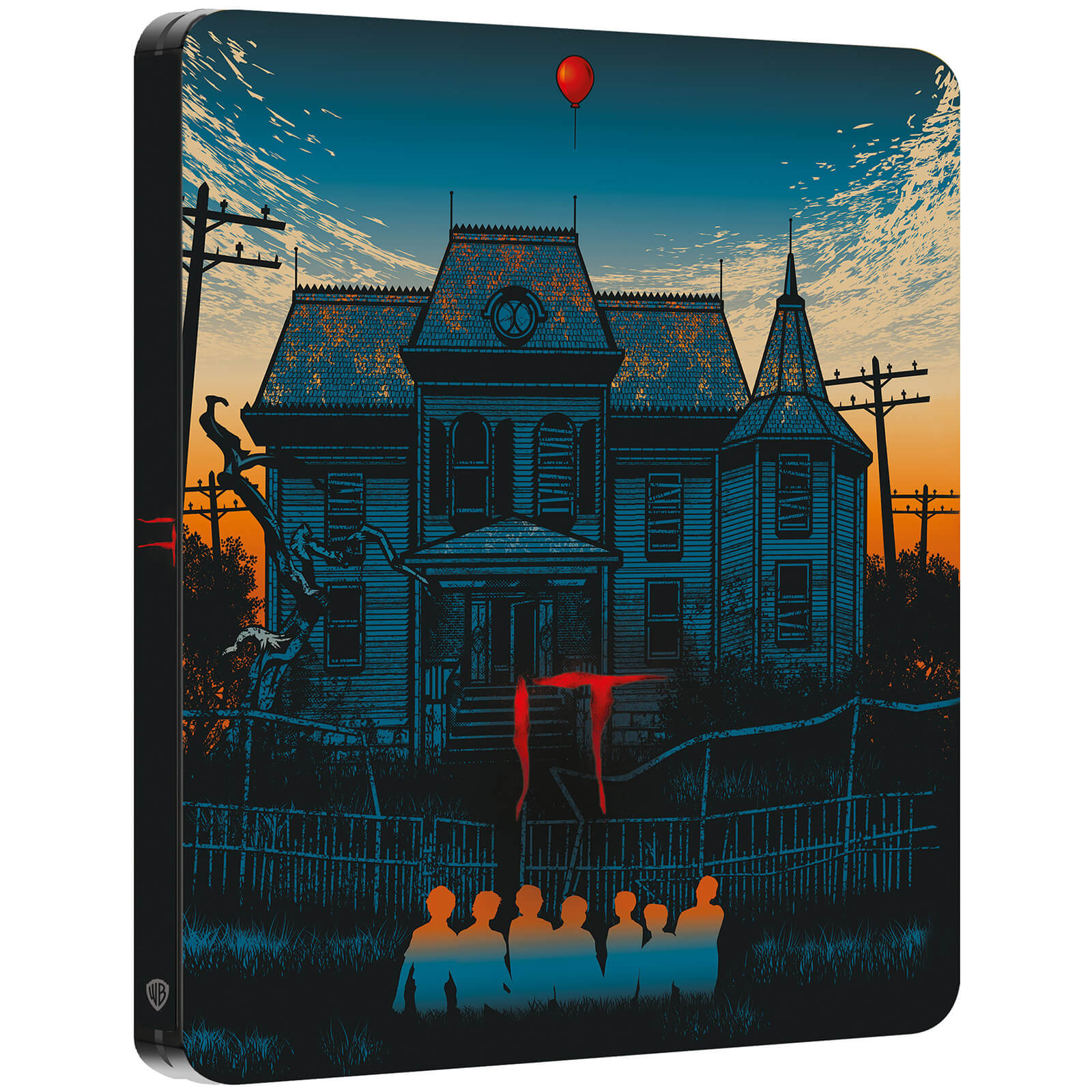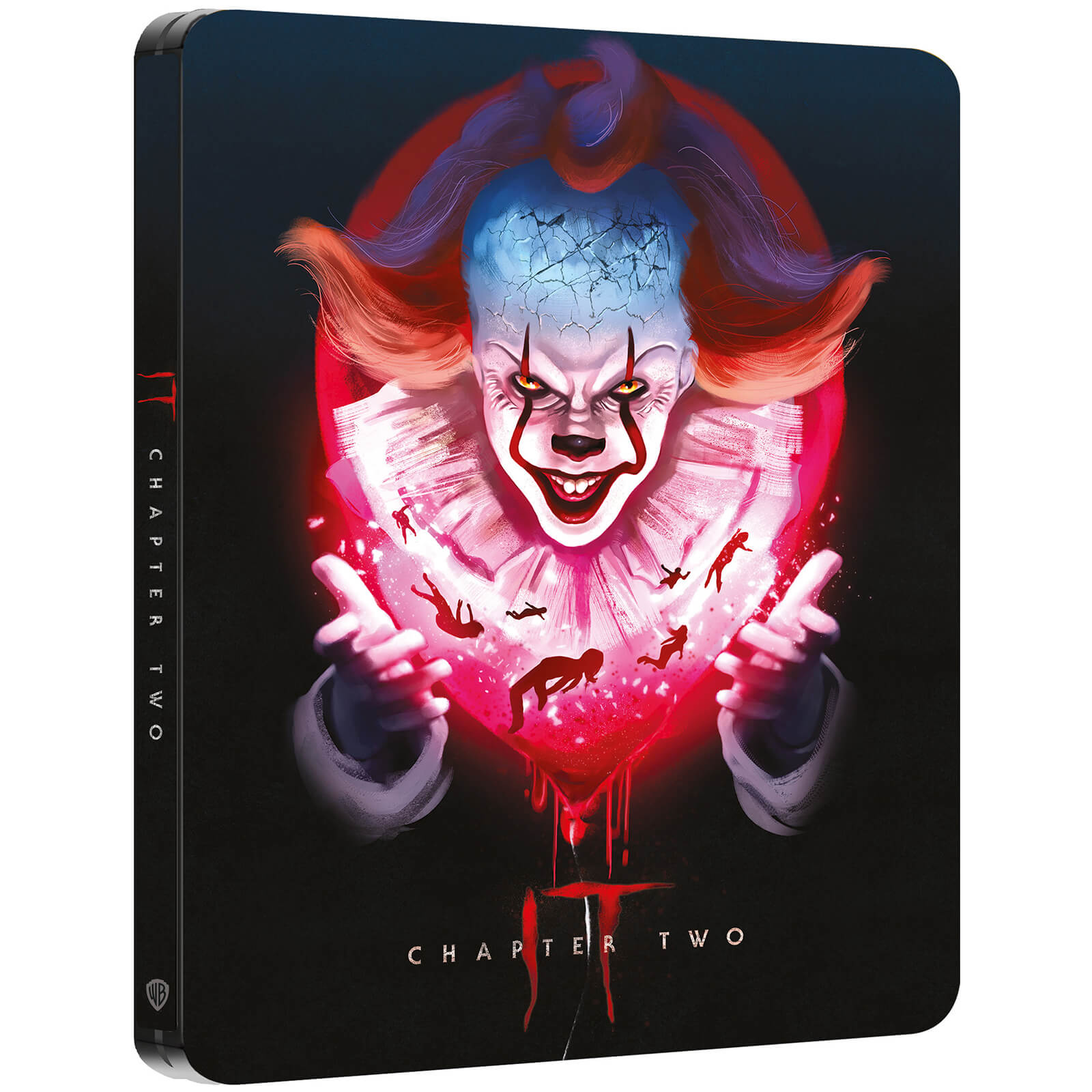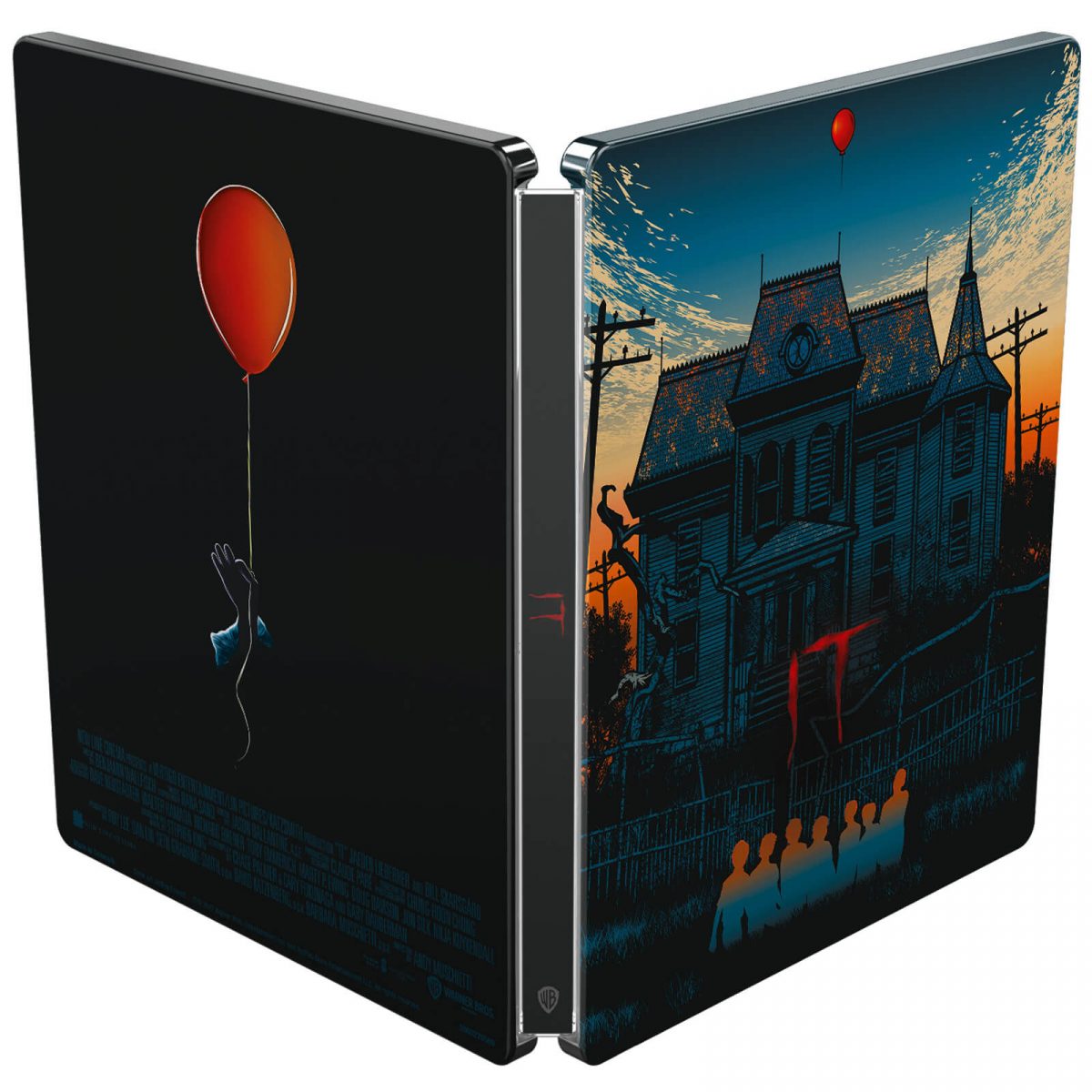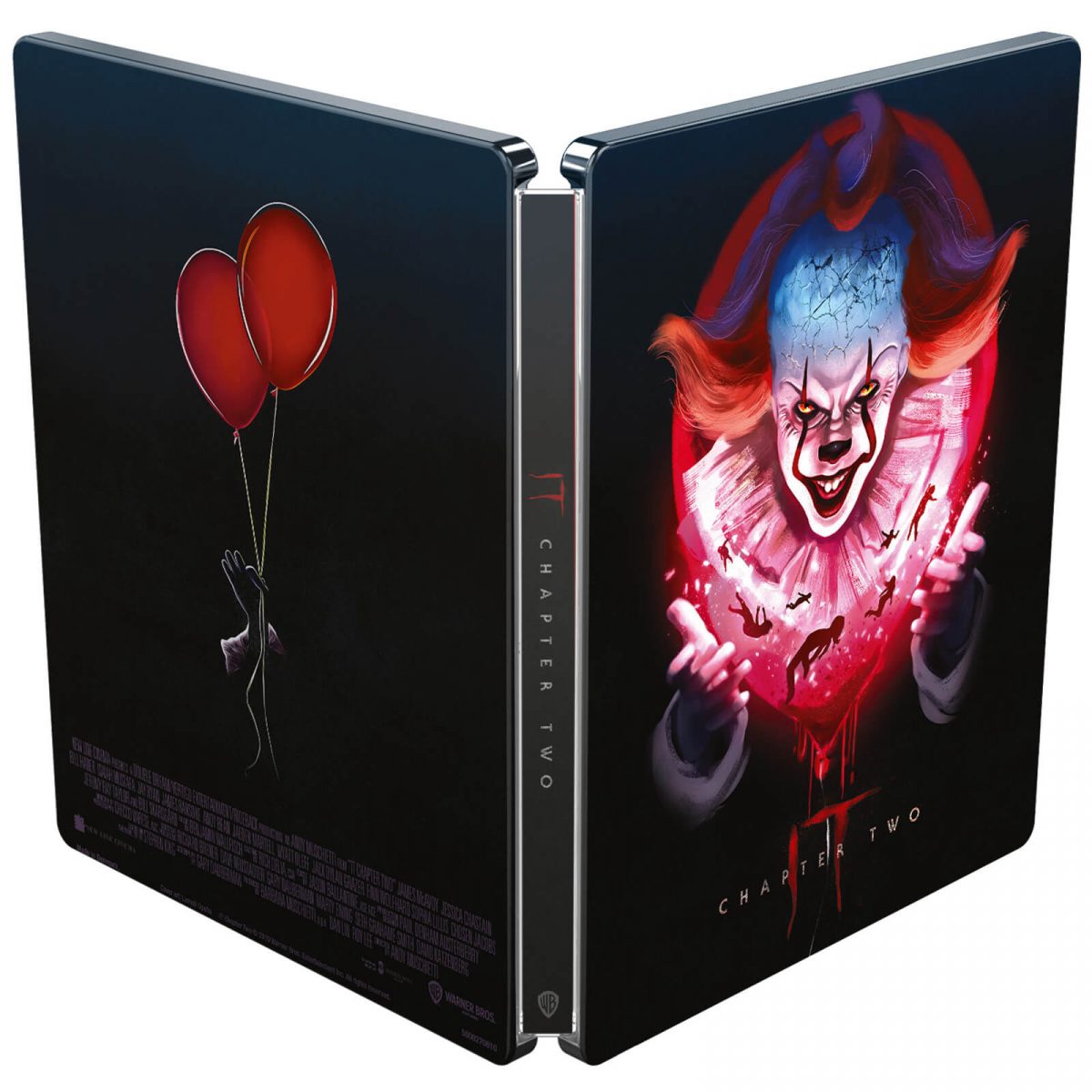 Eindoordeel
IT Chapter One -

7/10

IT Chapter Two -

6/10

IT Chapter 1 & 2 Collector's Edition -

9/10